4 large fruit leathers
15 min prep, 15 min cooking, 9-12 hours drying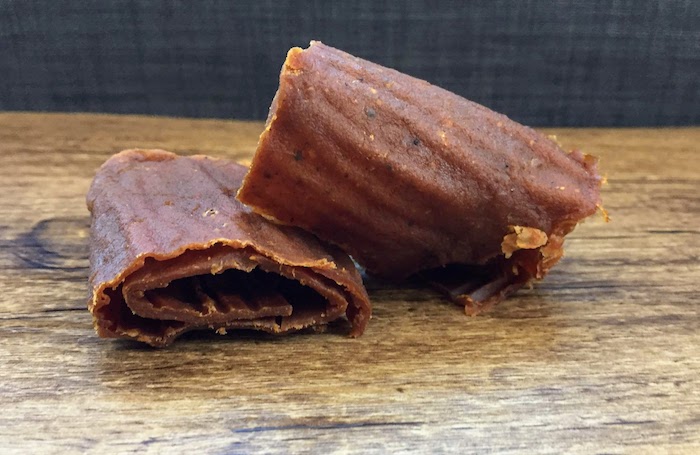 These pumpkin fruit leathers are perfect snacks to fuel your high intensity autumn adventures. They are also a great way of using pumpkin puree leftovers.
Ingredients
3 apples, peeled, cored and cut in slices
1 (250 ml) pumpkin purée (in can or fresh)
1 tsp. (5 ml) lemon juice
½ tsp. (2.5 ml) pumpkin spices
1 tbsp. (15 ml) maple syrup
Preparation
In a pot, cook the apples in a little water until they are soft.
Drain the excess water and purée the apples.
Add all the other ingredients and mix.
Spread the mix on 2 cookie sheets covered with parchment paper.
Dry in the oven at 175 F (80 Celsius) for 9 to 12 hours.
When the leather is completely dry, roll it using the parchment paper.

It stores well at room temperature for a few days and in the freezer for a few months.
Tips
These fruit leathers can be frozen individually. They will be ready for your next adventure!