1 serving
3 min prep
197g / serving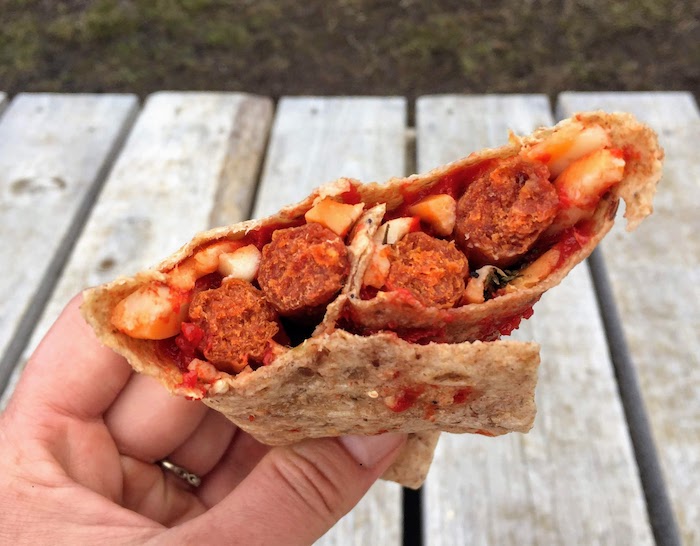 This lunch is super quick to make and does not require any utensils. Perfect for a satisfying lunch on the trail on a long day hike or multi-day backpacking trip.
Ingredients
Note: This recipe contains affiliate links. You can read my disclosure here.
1 large multigrain or whole wheat tortilla
2 cheesestrings
4 mini pepperoni sticks (or the equivalent of 60g or 2oz of pepperoni sticks)
3 tbsp (45 ml) tomato paste
½-1 tsp (2.5-5 ml) italian seasonings*
*I use a homemade mix of dried basil, origano and thyme.
Before trip
Pack all the ingredients separately.
On the trail
Spread the tomato paste on the tortilla, using a pepperoni stick.
Sprinkle the italian seasonings on it.
Add the cheesestrings and the pepperoni sticks.
Roll the wrap and enjoy!