8 servings
5 min prep, 25 min cooking
30.9 g / serving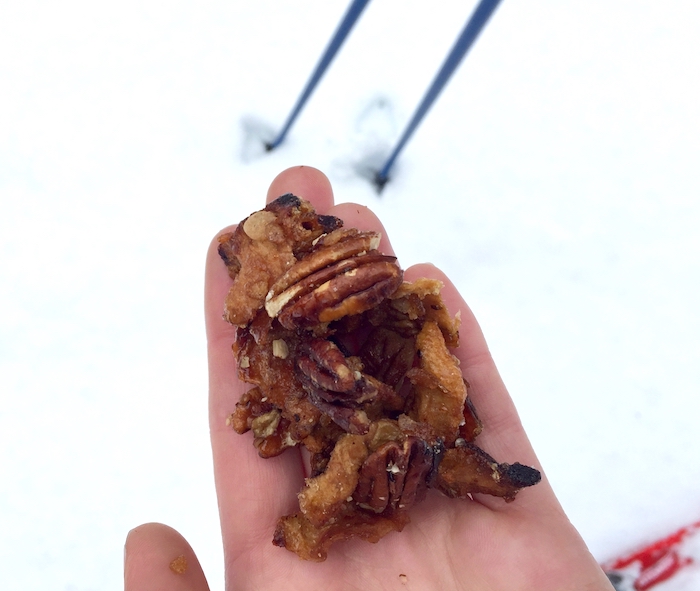 The fanciest of trail mixes, this mix combines sweet and salty flavors for a premium snack on the trail. It is a good option for these cold outdoor adventures when maximizing the energy density (calories/weight) is a must. It also does taste super good on day snowshoeing or backcountry skiing adventures!
Ingredients
Note: This recipe contains affiliate links. You can read my disclosure here.
½ cup (125 ml) gluten-free puffed rice
1 cup (250 ml) pecans
½ cup (125 ml) dried apples
¼ cup (60 ml) real maple syrup
½ tsp. (2.5 ml) sea salt
Preparation
In a bowl, mix the puffed rice, pecans and dried apples.
Add the maple syrup and mix well for all the ingredients to be covered.
Spread the mix on a cookie sheet covered with parchment paper.
Sprinkle the salt over the preparation.
Bake for about 25 minutes at 325 F (163C).
Let it cool down for about 30 minutes before storing it containers or bags.