8 balls
10 min prep, 10 min cooking
49.9g / ball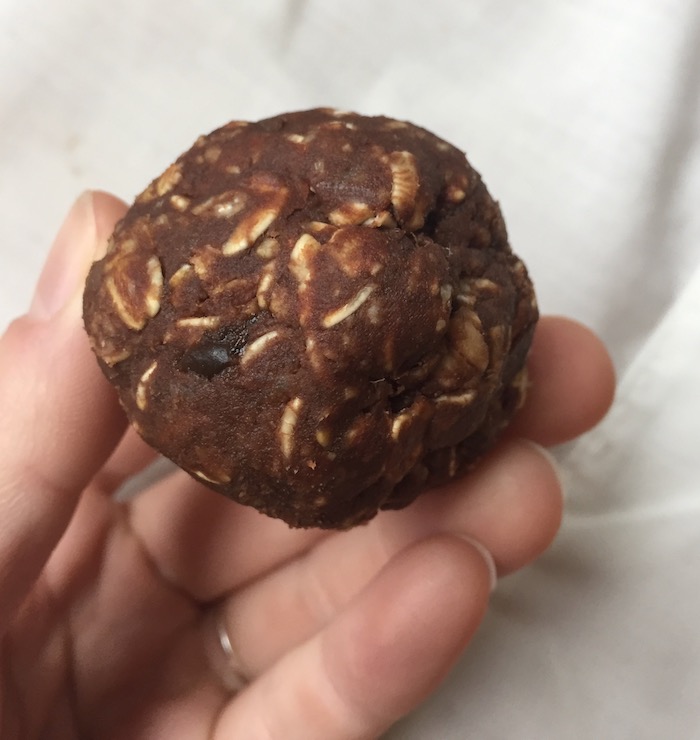 Sweet to perfection, these energy balls were a success on a backcountry ski trip! They are low-fat and are packed with carbohydrates for energy during the long grueling skin up sections.
Ingredients
Note: This recipe contains affiliate links. You can read my disclosure here.
¾ cup (175 ml) chopped dates
½ cup (125 ml) water
1 cup (250 ml) old-fashioned oats
⅓ cup (80 ml) powdered peanut butter
2 tbsp (30 ml) cocoa
Preparation
Bring dates and water to boil and let simmer for 10 minutes.
In the meantime, mix the dry ingredients: oats, powdered peanut butter and cocoa.
Add the dates and mix well.
Roll into balls.
Pack for your next adventure!