2 hungry backpackers
5 min prep, 20 min cooking
191.8 g / serving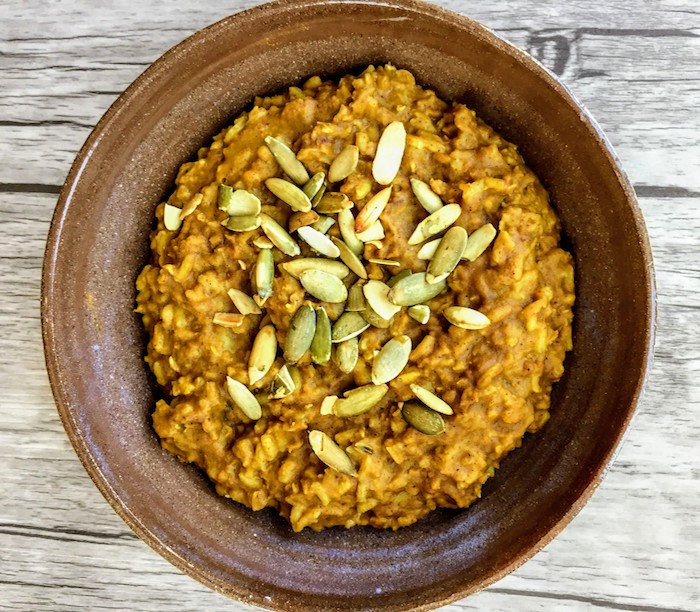 Rich in flavors, this autumnal curry will satisfy hungry backpackers with 28.2 g of protein per servings! Pretty good for a vegan dish!
Ingredients
Note: This recipe contains affiliate links. You can read my disclosure here.
1 tbsp (15 ml) curry powder
2 tsp (10 ml) pumpkin spices
½ tsp (2 ml) fennel seeds
1 tbsp (15 ml) vegetable broth powder
1 tbsp (15 ml) pumpkin powder
½ cup (120 ml) red lentils (also called "coral" lentils)
⅓ cup (80 ml) long grain rice
1 package (5.25 oz or 150 g) of coconut milk powder
Equipment
Stove + fuel
Pot large enough for 2 liters (8 cups)
Wooden spoon to mix
Bowls to eat (you could always eat directly in the pot, no judgement here!)
sporks or spoon
At home
Mix all the dry ingredients, except the coconut powder in a bag #1.
Write recipe instructions on bag.
At camp
Bring to boil 3 cups of water.
Had content of bag #1 and let simmer for about 15 minutes or until lentils and rice are cooked.
Add coconut milk.
Mix well and enjoy!