1 serving
2 min prep, 3 min cooking
62g / serving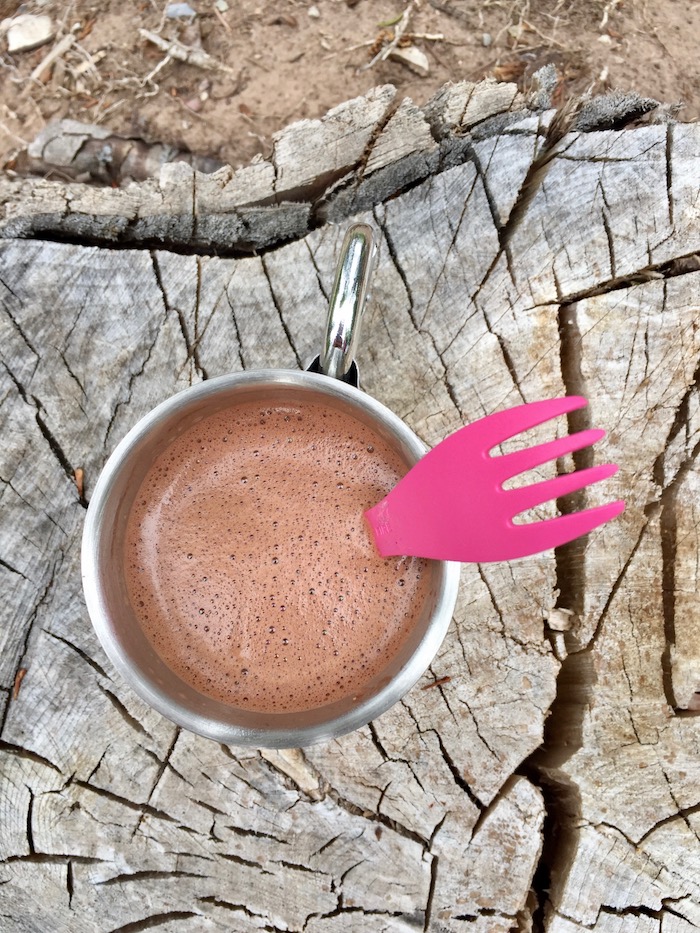 Warm, sweet and rich, this basic hot chocolate recipe will help you to relax after a long day of adventuring. This drink contains 12g of high-quality protein, which is 11g more than your commercial hot chocolate powder prepared with hot water! It also provides some quickly absorbed carbohydrates and liquids to kickstart the recovery process.
Ingredients
2 tbsp. (30 ml) sugar
1 tbsp. (15 ml) cocoa
4 tbsp. (60 ml) powdered milk
pinch of salt
Equipment
Stove + fuel
Pot to boil water
Cup to drink
Sporks or forks
Before trip
Mix all the ingredients together
At camp
Bring to boil about 1 cup (250 ml) of water.
In a cup, mix the content of the bag with about 1 tbsp (15 ml) of cold water to make a paste.
Add boiling water to the chocolate paste and mix well. Enjoy!
Tips
Add dried orange zest, cinnamon or cardamon for a deluxe version.