12 bars
20 min prep, 40 min cooking
77.2g / bar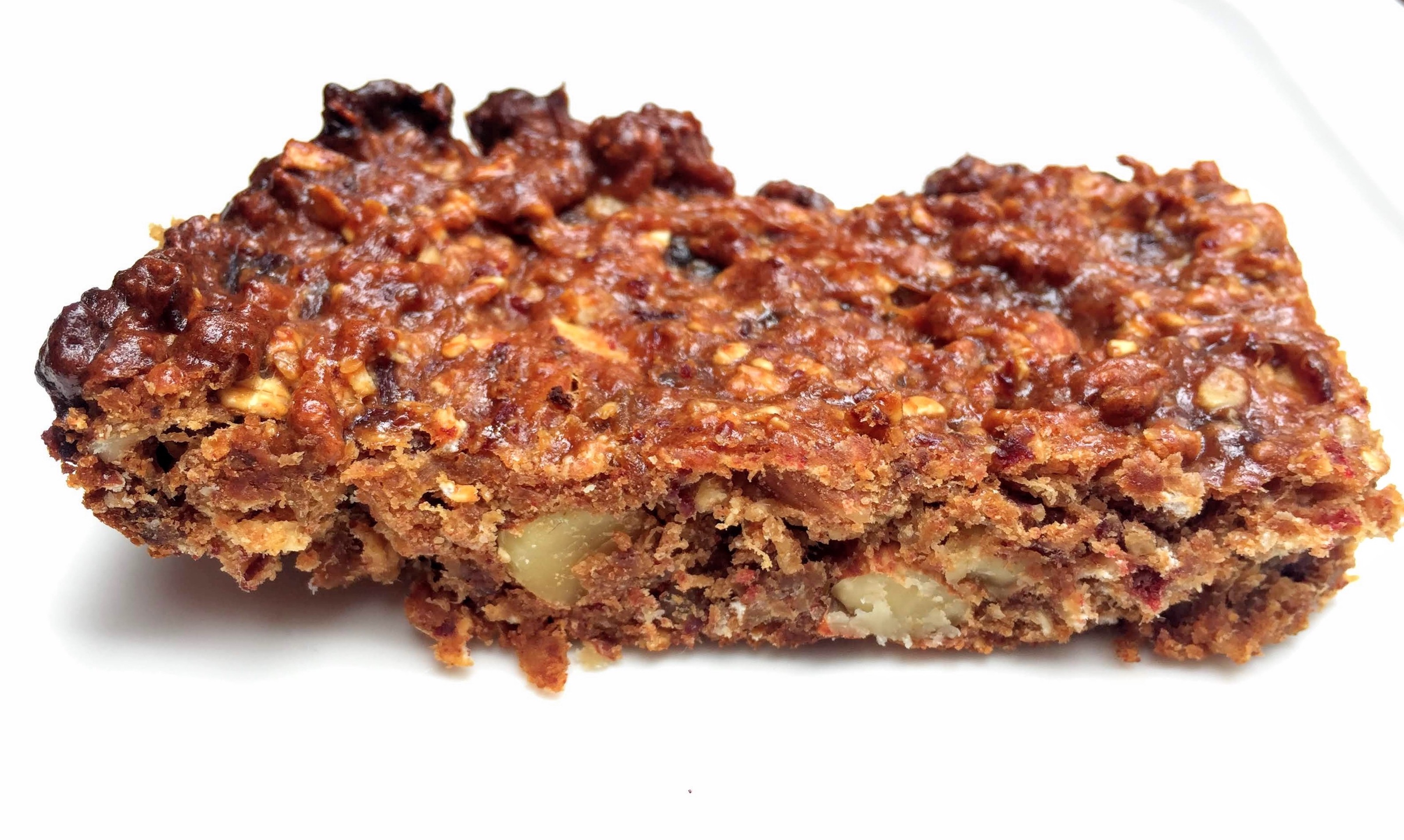 Rich in antioxidant and anti-inflammatory compounds, tart cherries contribute to recovery after a strenuous physical activity. With almost 10g of proteins and 4g of fiber per serving, these bars provide long-lasting energy.
Ingredients
Note: This recipe contains affiliate links. You can read my disclosure here.
1 ½ cup (375 ml) pitted dates, cut in small pieces
1 cup (250 ml) water
1 egg
1 tsp (5 ml) vanilla extract
½ cup (125 ml) almond butter
¾ cup (175 ml) quick oats
1 cup (250 ml) skim milk powder
¼ tsp (1 ml) salt
⅔ cup (160 ml) almonds, chopped in pieces
1 cup (250 ml) dried tart cherries
Preparation
Combine the dates and water in a small pot.
Bring to boil and let simmer for about 10 minutes.
Remove from heat and let cool down for 5 minutes.
Add the egg, almond butter and vanilla extra to the date mix.
In the meantime in a large mixing bowl, combine the oats, skim milk powder and salt.
Add the date mix and stir well.
Incorporate the almonds and dried cherries in the mix.
Oil a 9x13" rectangular pan and spread the dough in it.
Bake for 40 minutes in a preheated oven at 375F (190C).
Let it cool for a few minutes before cutting into bars.
Enjoy!
Tips
For better conservation, wrap the bars individually and freeze them.