3 backpackers
5 min prep, 15 min cooking
181g / serving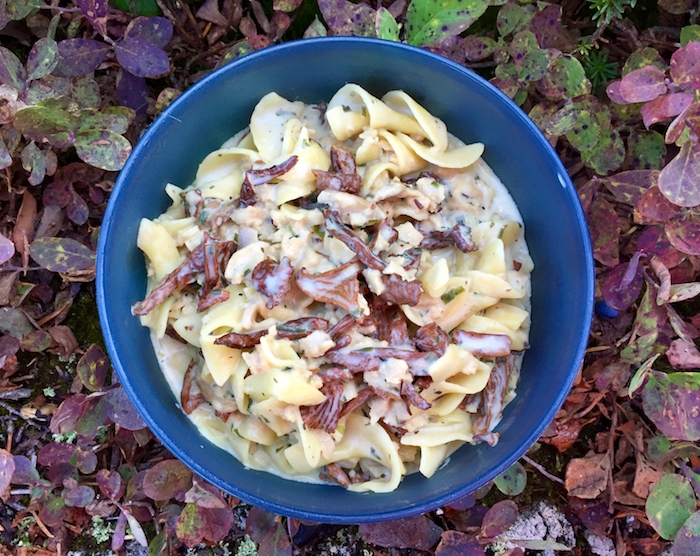 Perfect recipe for mushroom lovers! Rich and creamy, this dish is the perfect comfort food on a chilly backpacking night. Technically, this recipe is not vegetarian because of the beef broth added to it but it can easily be changed for a vegetable broth.
Ingredients
Note: This recipe contains affiliate links. You can read my disclosure here.
Equipment
Stove + fuel
Pot large enough for 2 liters (8 cups)
Wooden spoon to mix
Bowls to eat (you could always eat directly in the pot, no judgement here!)
Sporks or forks!
Before trip
Mix in plastic bag #1: everything, except the can of cream.
At camp
Bring 1.25 L (5 cups) of water to boil.
Add the content of bag #1 and cook until the noodles are al dente. Do NOT drain.
Add the content of can of cream.
Mix well and enjoy!
Tips
Feel free to try different types of mushrooms in this recipe. If you have the adequate knowledge, you could even use the mushrooms you find on the trail!