1 backpacker
5 min prep, 15 min cooking
36g / serving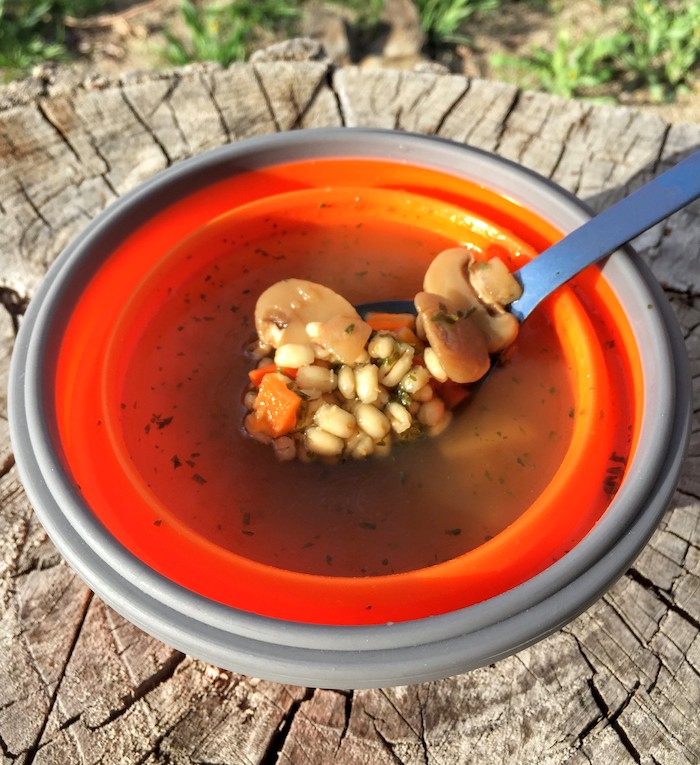 This super-easy-to-make soup is the perfect way to rehydrate after a long day in the outdoors. It does not contain enough energy (only 112 calories) for a dinner but is the perfect appetizer!
Ingredients
Note: This recipe contains affiliate links. You can read my disclosure here.
Equipment
Stove + fuel
Pot large enough for 2 liters (8 cups)
Wooden spoon to mix
Bowl to eat (you could always eat directly in the pot, no judgement here!)
sporks or spoons!
Before trip
Mix all the ingredients in plastic bag #1.
At camp
Mix 375 ml (1 1⁄2 cup) of water with the content of bag #1 in pot.
Bring to boil and then simmer for 10-15 minutes or until the barley is cooked to your taste.
Enjoy!